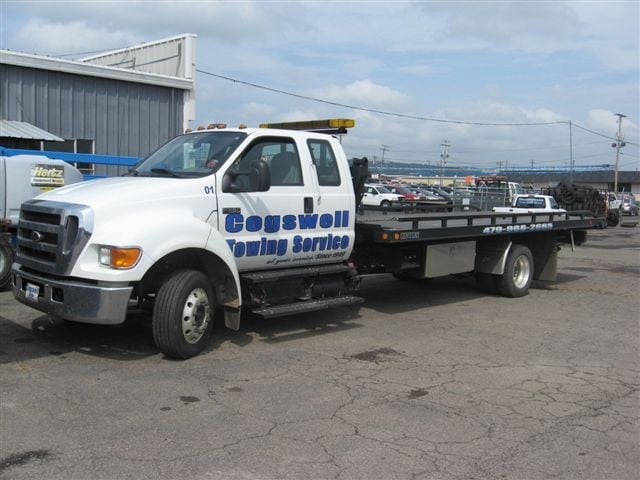 Cogswell Towing offers 24-Hour Service!
Anytime, day or night, we are here for you!
Based in Russellville, our wrecker and towing service can go to all 48 states depending on your need!  
Light & Heavy Duty Vehicles!  With two different sized wreckers in our fleet, we can tow anything from motorcycles to tractor-trailers.
Damage-Free Towing!  You don't have to worry about any damage to your vehicle.  We use a state-of-the-art strapping system that does not include chains, so you can feel confident that your vehicle will be taken care of.
Complete Service Options!  On site, we have a Rental Department, Collision Center, and Service Department ready to assist you.  We also offer storage on-site.
Peace of Mind - We've been towing vehicles for over 50 years.  We bring not only experience but also customer service that has been the foundation of our company since 1949.
Flexible payment options - We accept most motor clubs and also take all major credit cards.